Livestock Investment Forum
The Livestock Investment Forum is an open forum that was organized by USAID Ethiopia in collaboration with FirstConsult Ethiopia. The website includes a variety of forms for participants and speakers to fill out. Since the event was held in multiple locations, each location had a form users can fill out to participate in. REMHAI  was able to create a clean layout that met all the requirements of the Client. We used WordPress content Management to manage the website.
Hosting and domain name registration services are also provided by REMHAI.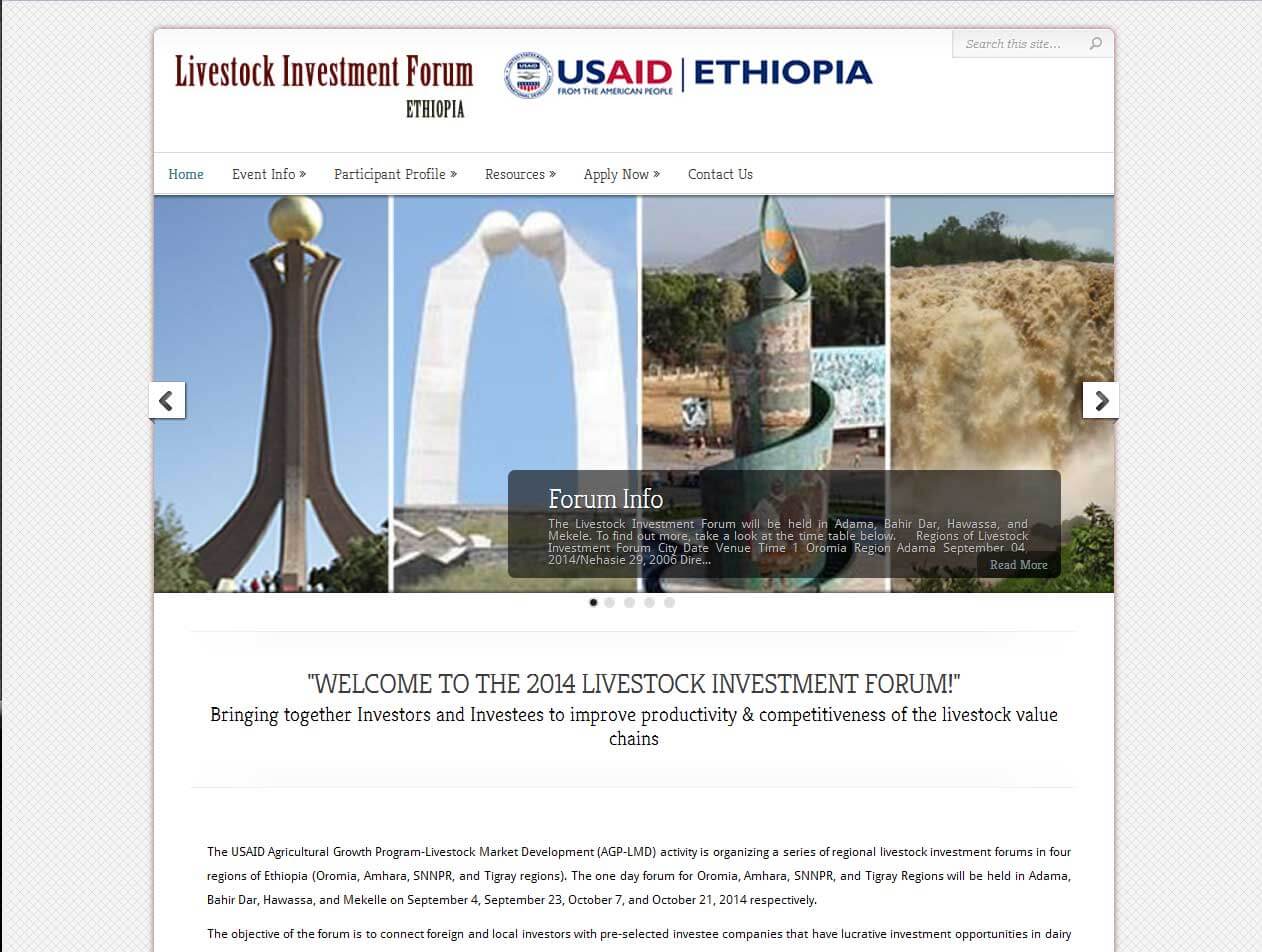 Skills
---
Hosting, Domain Registration, Website Design, Website Development, WordPress CMS